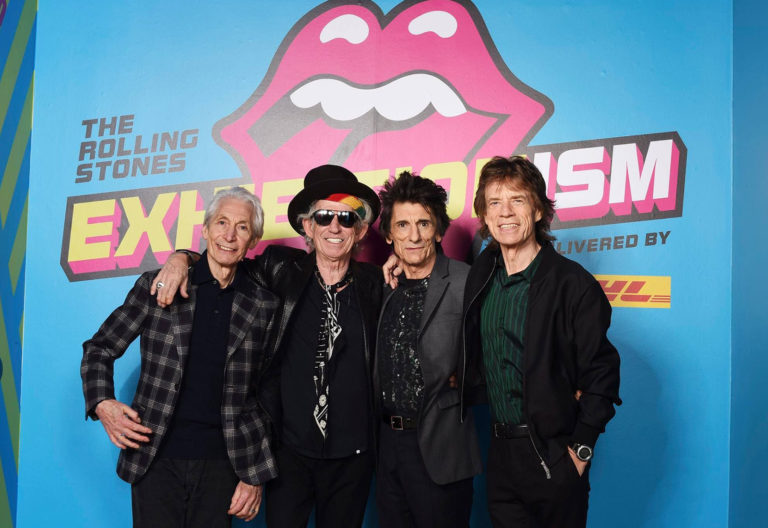 When Exhibitionism: The Rolling Stones Exhibit, debuted in Sydney in 2018, Blue Planet PR was appointed as the official PR agency. Exhibitionism was the largest touring experience of its kind ever to be staged, and the first time in history the band unlocked their vast private archive, exploring the very beginning of their history to the Stones' superstardom of today. This was the only showing of the exhibition in the Southern Hemisphere.
Garner widespread media coverage, awareness and drive ticket sales.
With a sustained publicity campaign, Blue Planet built a 'rolling' sense of excitement for Exhibitionism, and kept it top-of-mind throughout its season. To open the exhibition, Blue Planet coordinated a red carpet launch event, boasting an impressive guest list of Australian celebrities, rockstars, and media. By focusing on the cultural importance of the exhibition – for fashion, music, and modern pop culture – Blue Planet also helped unlock the exhibition appeal to new, younger audiences.
Widespread media coverage and ticket sales, national awareness, and broad market appeal.
"It was an absolute pleasure to work with Sophie and the Blue Planet PR team who were exceptionally proactive, organised and hardworking. We loved that the team always brought new ideas and angles to the table until the very end of the campaign. We were very happy with the coverage secured for The Rolling Stones Exhibit and highly recommend working with the Blue Planet team."